Marcia Pitman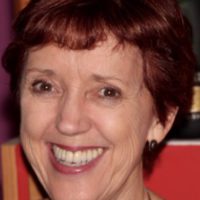 Company
Lifeworks Health Clinic
Professional Title
Registered Nurse, Bioresonance Therapist, TRTP Practitioner
Qualifications
Bioresonance Therapist
Registered Nurse
TRTP
Specialities
Bioresonance therapy, TRTP
Email Address
marcia@lifeworkshealthclinic.com.au
Level
Practitioner
Address
54 McPherson Road
Sinnamon Park, QLD 4073
Australia

Phone Number
(048) 012-7068
(048) 012-7068
Biographical Info
I commenced my career as a Registered Nurse and 20 years ago entered the field of Bioresonance and Emotional balancing therapy (EBT).
Bioresonance therapy uses electromagnetic frequencies to assist the body to move into a more balanced energy state, assist with detoxification and deal with unwanted stressors and strains.
I have for the past 16 years conducted the Bioresonance course within Australia and written the Practical course manual and with Dr Louise Porter written 'Theory of Energetic Healing'.
In our clinic we now offer a  fantastic combination of Bioresonance and TRTP to achieve optimal health and well being.
For more information please contact us on the phone number provided and we are happy to chat with you and provide more information on any of the modalities outlined.
---