Laylee Jerman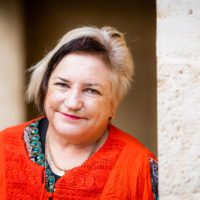 Company
Hypnotherapy On The Sunshine Coast
Professional Title
Hypnotherapist
Specialities
Trauma
Email Address
info@hypnotherapyonsunshinecoast.com.au
Level
Practitioner
Address
4 Valley View Rise
Mooloolah, QLD 4553
Australia

Phone Number
(045) 629-3283
(045) 629-3283
Biographical Info
Past trauma comes in all sorts of shapes and sizes. Within there is always an inner child or person who has never had the opportunity to escape and be free. Trauma can be predictable or out of the blue, sneaking up on you when you are least expecting it.
Trauma can lead you to devastating grief and guilt. It can shake you, bruise you and leave you for dead. Often there are the questions of "what have I done wrong?" or "what did I do to deserve this?"
I have experienced trauma in my life and have felt being dragged down by a chain of lead.
I freed my past trauma by being guided through The Richards Trauma Process. I was so affected by my recovery that I became a facilitator of the Process and my mission now is to see people grow from theirs.
You too can experience the other side of trauma by walking with me through the 3 sessions, either face to face, or through online therapy. Just call me on +61 456 293 283  (0456 293 283- Aust) or email me now for a free consultation or to book in for The Process.
Doing the process will free you from your trauma so that you can finally live the free and confident life that you deserve.
I have come from a long and diverse nursing background, particularly in mental health, with qualifications to match: Cert. TRTP; Bach. Health Sc.(Nurs); Dip. Inf. Systems & Health Admin; Master Primary Health Care; Dip. Mental Health, Dip. Comm. Serv; Dip Hypnotherapy; Dip. N.L.P. and Hyp. Coach; Accred. Hypnofit Expert Therapist; Cert. Practitioner Virtual Gastric Band;  I live on the Sunshine Coast and look forward to the privilege of talking with you.
---