Carol Buchanan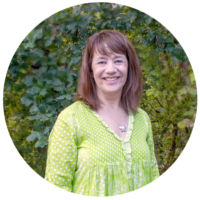 Company
Moveon Counselling
Professional Title
Hypnotherapist, Counsellor and Registered Nurse
Specialities
Anxiety, alcohol addiction, PTSD, depression
Email Address
Moveoncounselling@hotmail.com
Level
Mentor
Address
20 Cameron Road
Mount Barker, SA 5251
Australia

Phone Number
(042) 992-2765
(042) 992-2765
Biographical Info
I'm passionate about helping people improve their physical and emotional well-being. I support people to identify the underlying issue and resolve it in a way that is natural and empowering for my clients.
I believe that everybody has the power within to heal and move on from difficult experiences and lead a life that they truly desire. Empowering people to take charge of their life, quickly and easily using the power of their own mind.
I support people to move from anxiety, depression, PTSD and addiction to feeling calm and grounded.
I use hypnotherapy to shift compulsive behaviours such as smoking and over-eating to build self-esteem naturally.
Support to develop positive thinking and healthy habits, dealing with emotional and physical pain.
Hypnotherapy is very helpful for many health issues such as Irritable Bowel Syndrome.
Services can be face to face in Mount Barker or online in the comfort of your own home.
---