Lynne Magor-Blatch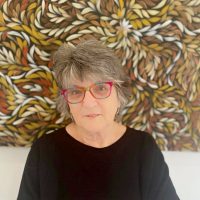 Company
Magor-Blatch Consulting
Professional Title
Clinical & Forensic Psychologist
Qualifications
PhD, University of NSW, 2013; Master Clinical Psychology, University of Canberra, 2015; Master Forensic Psychology, Charles Sturt University, 2006; Graduate Diploma Applied Psychology, 1998; B.A. (Humanities & Social Sciences), 1997
Specialities
Complex trauma, PTSD, Mood Disorders, Alcohol and other Drug (AOD) issues, children, couples
Email Address
psychology@magorblatchconsulting.com
Level
Practitioner
Address
PO Box 464
Yass, NSW 2582
United States (US)

Phone Number
+61422904040
(042) 290-4040
Biographical Info
Biographical Information
My initial training was in the arts, and I worked as an art teacher for some years before moving into the alcohol and other drug (AOD) field, and specifically within therapeutic communities, where I established programs for families with children and clients in the community and within custodial settings.  This has been a continuing area of practice, and I have been fortunate to work in a number of Government and non-government (NGO) organisations, in policy development and mental health practice, both in Australia and the UK over the course of my career.
Twenty years after my original training, I returned to university to commence studies in psychology, and qualified as a Forensic and Clinical Psychologist, also completing a PhD with the National Drug and Alcohol Research Centre (UNSW) in 2013.  I have taught at university level, supervising students in Masters' degrees in Health and Clinical Psychology, and trained in a number of modalities.
Over the years, the majority of my clients have come to me with complex trauma stories – AOD, childhood and family abuse, and first responders.  My practice has always combined expressive therapies – working on the unconscious, often through the use of sandplay with both adults and children.  As I researched the mind-body connection, and began to understand more about how the brain changes as a result of PTSD and trauma events, the more I became committed to working with the unconscious – it made absolute sense.
TRTP™ has provided the missing link in my practice – and the results are stunning.
My practice has expanded in this way, and I see myself now as an integrative psychologist, uniting psychology and other alternative and complementary approaches.   It is an holistic approach with a focus on wellness.
As a Clinical Psychologist, I am an accredited Medicare provider.
---