Leonie O'Connell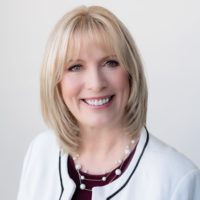 Company
Academy of Therapeutic Hypnosis
Professional Title
Mentor
Qualifications
Clinical Hypnotherapist, Hypnotherapy Trainer, NLP Master Practitioner, TRTP Practitioner / Mentor
Specialities
Trauma (PTSD), Addictive Patterns, Phobias, Weight Loss, Anxiety.
Email Address
info@aoth.com.au
Level
Practitioner
Phone Number
(130) 078-8909
(040) 568-2647
Biographical Info
No-one has to live a life controlled by overwhelming fear, anger, sadness and confusion.  These negative emotions can create many mental and physical illnesses.  We all deserve inner peace and contentment – to live a life free from the trauma and negativity from the past.  Everyone deserves a life filled with joy and happiness.  It's our birthright.
Let me take you by the hand and gently walk you through to the other side.  It's like stepping out of a dark tunnel and into the light at the other end.  You may feel that you could never do this alone – and you don't have to.  Together we can release all that you no longer need to hold on to – to create a wonderful new future.
---