John Littler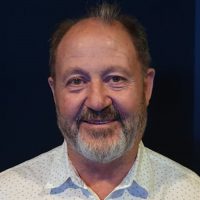 Company
Triumph Over Trauma
Qualifications
BA. App. Sci. Hon. Psychology
Adv. Dip. Christian Ministry
Mental Health First Aid
Specialities
Richards Trauma Process - Anxiety - Depression - Life Direction
Email Address
john@triumphovertrauma.com.au
Level
Practitioner
Address
19 Celebration Boulevard
Clarkson, WA 6030
Australia

Phone Number
(041) 240-5959
(041) 240-5959
Biographical Info
John has declared his personal mission is to;
Empower people to be leaders of their own lives, responsible for their own wellbeing and equipped to overcome their self-imposed limitations triggered by unconscious core beliefs.
With over 30 years' experience working with people in addictions, mental health, disabilities, counselling, coaching, teaching, and training, John has developed deep understanding of the human condition. John believes communication is the essence to connecting with people and that trust is the ground that all relationships are built on. He has a unique ability to connect and create a safe space for people, so they are unencumbered in expressing their deepest concerns.
John's real-life lived experiences, coupled with his prestigious academic and professional training, make him especially adept at working with individuals and families with trauma histories. He can skilfully deconstruct his client's presenting problem and collaboratively assist with practical solutions that bring immediate relief to his clients while setting the tone for future sessions.
As a qualified practitioner of The Richards Trauma Process (TRTP), John has helped clients overcome the self sabotaging impact of life distressing events. Through his own lived experience and personal results from TRTP he has developed a solid understanding of the process and is able to create a safe space for others to triumph over their own traumatic experiences.
---