Gwen Pinnington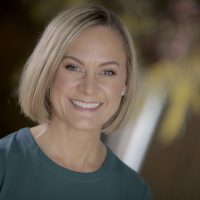 Company
Gwen Pinnington Consulting & Coaching
Professional Title
Coach
Qualifications
Bachelors Degree – Psychology, Business, Communications, University of Minnesota; Certified Effectiveness Coach, The Emerson Suite; Certified Trainer – Compassionate Integrity Training, Life University; Accredited Facilitator/Coach, Accredited Facilitator/Coach; Certified Practitioner, The Leadership Circle; Trauma Informed Leadership, Training; TRTP Practitioner; Council Member – Australian Compassion Council
Specialities
Personal Transformation and Change; Compassion Based Leadership; Personal Effectiveness
Email Address
gwen@pinnington.com.au
Level
Practitioner
Address
PO Box 855
Rosny, TAS 7018
AU

Phone Number
+61439344799
+61439344799
Website
http://www.gwenpinnington.com.au
Biographical Info
My work in the world is to reduce the amount of struggle and suffering and to help people stand in their highest truth.
I have been working in the 'transformation' space for a while, and when I discovered TRTP it brought my experience and offering of transformation to a whole other level!
I am a transformational coach, change consultant and facilitator. I work with individuals, teams and organisations to reduce suffering by increasing the amount of practiced Compassion Based Leadership in our personal lives and in our workplaces.
I am honoured to be part of the TRTP community and am privileged to do this special work with many clients around the world.
---