Christina De Paoli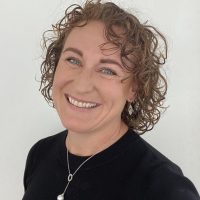 Company
Find Your Soul
Professional Title
Transformational Coach (Owner of Find Your Soul)
Qualifications
Spinal Flow Practitioner, Dr Carli Axford (Spinal Flow Technique), May 2021; Intuitive Meditation Teacher, December 2021; The Richards Trauma Process Practitioner (TRTP), August 2022
Specialities
findyoursoulleeton@gmail.com
Email Address
reset.evolve.emerge@gmail.com
Level
Mentor
Address
33 Willow Street
Leeton, NSW 2705
AU

Phone Number
+61418936200
(041) 893-6200
Biographical Info
Christina became a qualified Spinal Flow practitioner in early 2021 and through her own personal life journey she developed a passion over 20 years ago for expanding her knowledge in understanding the mind-body connection in depth.
Over the past few years, as the ever growing number of people suffering with anxiety and depression became increasingly  noticeable, Christina became more determined than ever to help anyone who is willing to "give it everything they've got".
Christina is constantly undertaking professional development in various areas to ensure her clients receive outstanding service.
Her natural ability to connect with people has enabled continual growth within her business. She has a strength that is imbued in her calm nature and utilises this to assist many people in transforming their lives.
Christina confidently uses the transformative process of TRTP to safely assist people in becoming the person they always wanted to be but thought was out of their reach.
Christina ensures professionalism at all times; and treats all therapies with the strictest of confidentiality.
---