Yvette M Crombie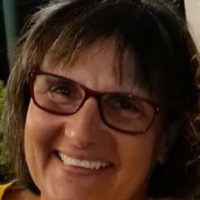 Company
Yvette M Crombie
Professional Title
TRTP Practitioner
Qualifications
TRTP Practitioner
Email Address
yvettecrombie63@gmail.com
Level
Practitioner
Address
Sheldon
Sheldon, QLD 4157
AU

Phone Number
+610407 656 874
(040) 765-6874
Biographical Info
With TRTP I can help and guide you, on an extraordinary journey, to the new, and more powerful you.
"Just imagine, what it would be like to remove the triggers that bind you. To finally be introduced to the real you. What an extraordinary life is then possible."
There is a better way to live your life, without stress, ptsd, anxiety, depression, fears, phobias.
If you really want to live a life with choice.
Self-acceptance means Being in Control of Your Life, which will leave you feeling Empowered.
By accepting what makes you individual, you're creating a space for discovery.
It is Safe for You Now, to make significant and meaningful life long lasting positive changes to your life.
Contact me lets chat about how I can assist you. yvettecrombie63@gmail.com
We can also connect via zoom.
I look forward to talking to you soon.
Be Brave, Be You, Be Free.
---