Vanessa Como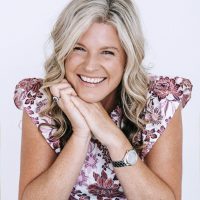 Company
Vanessa Como
Professional Title
TRTP Practitioner and Coach
Qualifications
TRTP Practitioner
Accredited Food and Wellness Coach
Current Kinesiology student (BKP)
M.Bus (Prof Acctg), B.Bus (Marktg)
Specialities
Post-divorce and separation, mid-life re-assessment
Email Address
vcomo@mac.com
Level
Practitioner
Phone Number
+61493258480
(049) 325-8480
Website
http://www.vanessacomo.com
Biographical Info
Look, I'm going to be honest with you, I'm not a psychologist or therapist, nor did I have any background in mental health before I came to TRTP.  What I do have is direct, personal experience of the life-changing impact of TRTP.
After a surprise separation and divorce a few years ago, I realised I had spent the last ten years trying to fit into some preconceived, 50's-era idea of what a "mother", "wife" and "housewife" was supposed to look like.  When it all suddenly ended, my future was a blank canvas stretching out into the rest of my life and I started to wonder… who the hell am I if not these roles, filled in that way? How do I want to show up as a mother? As a partner? What do I really want out of life?
A very dear friend and coach told me about TRTP, having just been through the process herself and, on her recommendation, I contacted a practitioner (Sally Wilson, in case you want to check out someone else who is fabulous) and signed up.
And the results have been nothing short of life-changing.
The beauty of TRTP is that it works on the unconscious, changing your core beliefs about who you are and what you believe you can achieve in life. And once those things have been changed, the rest falls into place effortlessly.
Now that I've seen the results for myself, I want to bring it to others. My mission in life is to help people find their light, especially after separation and divorce. If you think we might be a good fit, please reach out.  I'm here for you!
---