Patricia Dewberry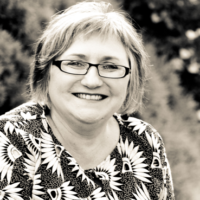 Company
Change in Mind Counselling and Hypnotherapy
Professional Title
Clinical Hypnotherapist and Psychotherapist
Qualifications
Bachelor of Education (Psych)
Graduate Certificate of Career Development
Diploma of Clinical Hypnotherapy
Certificate of Counselling
Certified TRTP practitioner
Certified Resource Therapy practitioner
Specialities
PTSD, Anxiety, Panic Disorder, Phobias, Depression
Email Address
trish.dewberry.trtp@gmail.com
Level
Practitioner
Address
842 Nicholson Street
North Fitzroy and also in Kyneton, VIC 3057
AU

Phone Number
(040) 980-3696
(040) 980-3696
Website
http://www.changeinmind.com.au
Biographical Info
My name is Trish Dewberry and I am a TRTP practitioner in Melbourne, Kyneton and online via Zoom.
While I help clients with a range of issues, most of my clients come to me for assistance with anxiety, depression, PTSD and panic disorder. Whether these distressing symptoms are the result of childhood abuse, adult sexual or physical abuse, workplace bullying or other similar events, they can be resolved in most cases using TRTP.
Nothing gives me greater satisfaction than seeing a client move from distress and despair to a state of calm and optimism, usually within a very short time.
When clients have known years of pain it is the greatest joy to help them resolve the pain and move into a new phase of their lives, embracing all that is wonderful within themselves.
Every client is an individual and so I shape the therapy to meet their individual needs using the power of TRTP.
I have been a TRTP practitioner since 2016 and find that these skills have dramatically increased my capacity to help clients heal and rediscover the strength and wonder within themselves.
I am also a professional clinical member of the Australian Association of Clinical Hypnotherapists and Psychotherapists.
You can see more about me at https://changeinmind.com.au
---