Tony Monaghan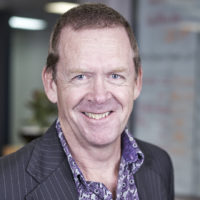 Professional Title
Director / Lead Pscyhologist
Qualifications
BA (Psych / Soc)
Grad Dip (Human Resources Mgt)
Grad Dip (Applied Sports Psych)
Specialities
Anxiety, Depression, Trauma,
Email Address
connect@mensmentalhealth.net.au
Level
Practitioner
Phone Number
(041) 299-4718
(041) 299-4718
Biographical Info
When you can't solve your emotional problems, it can be very confusing. When you summon up the courage to get help, you want to feel safe.
You're not alone, and it's safe to address them. I can support you with anxiety, depression, grief, post traumatic stress, assertiveness, relationships, transition to retirement, career and life-stage changes, as well as sport psychology.
Life-threatening events can leave an obvious scar that needs healing. The unsuspecting lessons learned in early, vulnerable childhood – such as "I don't matter", "I don't deserve love" leave invisible and forgotten scars that remain a burden.
You do matter, you do deserve love.
I offer you very practical, down to earth, eyes wide open psychological help, for both men and women, that will give you a chance to reclaim your independence. Helping people find this is very rewarding.
I am a registered psychologist, a member of the Australian Association of Psychologists (AAPI) and a level 2 cricket coach with the Aust Cricket Board. The last 30 years includes senior management in companies, working with Beyond Blue, and consulting to organisations across Asia Pacific on leadership and negotiation.
---