Tamara Graham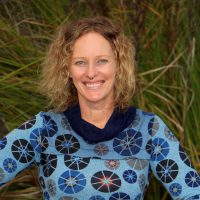 Company
Kako Wellness
Professional Title
Social Worker
Qualifications
Bachelor of Social Work
Behaviour Support Practitioner
TRTP Practitioner
Specialities
Anxiety, Depression, PTSD, Disability and Dual Diagnosis
Email Address
info@kakowellness.com.au
Level
Practitioner
Address
Salamander Bay
Port Stephens, NSW 2317
AU

Phone Number
(042) 860-6713
Website
http://kakowellness.com.au
Biographical Info
Hi, my name is Tamara Graham. I am a Registered Social Worker and experienced NDIS Behaviour Support Practitioner having worked in the disability sector with a passion and flair for assisting people to bring about positive change in their lives.
I am a qualified TRTP Practitioner and this combined with my own lived experience and knowledge; I understand how our past distressing events and our environment impacts our wellbeing and our relationships.
Kako Wellness delivers TRTP tailored to your individual needs to enable calm from within and all in the comfort of your own home using our fabulous technology.
TRTP is a life changer! The gift that keeps on giving…
---