Sona- Josephine Lewincamp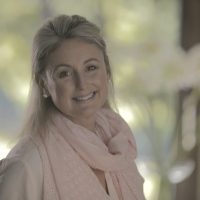 Company
Gwen Pinnington Consulting & Coaching
Professional Title
Coach
Qualifications
Certified Practitioner - The Richards Trauma Process; Diploma of Applied Science (Nursing), The Leadership Circle – Accredited Facilitator/Coach, Master Consultants Training Program - Impact Solutions International, Trauma Informed Leadership - Training; Minds at Work - Immunity-to-Change Training; NLP Process Oriented Coaching – Certificate;
Specialities
Feminine Leadership, Compassion based Change, Coaching, Trauma Informed Leadership, Compassion based leadership,
Email Address
sona@pinnington.com.au
Level
Practitioner
Address
191 Waterworks Rd
Dynnyrne, Tas 7005
Australia

Phone Number
(040) 723-6220
(040) 723-6220
Website
http://www.gwenpinnington.com.au
Biographical Info
Sona is a Coach, Conscious Leadership Consultant, Facilitator and Transformational Change Specialist. She stands for reducing suffering and bringing more joy and human thriving into the world. Since hearing about TRTP™ and training as a practitioner, TRTP™ has quickly become one of Sona's core client offerings because of the incredible life and wellbeing outcomes and reduction of stress and struggle that she witnesses it bring to her clients.
Sona is the co-creator and developer of Compassionship™ a Leadership and Change framework and practice that provides an integrated approach to Compassion based Leadership and Compassionate Cultural Effectiveness.
Sona's strengths lie in the areas of personal change and executive leadership development. Her coaching style is compassionate, personal and direct. She integrates her presence and coaching skills with her many years of experience in business, health and mindfulness to provide optimal outcomes for her clients.
---