Shaheed Ali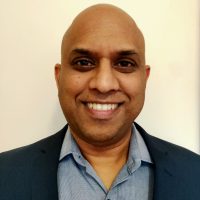 Company
Combined Coaching Therapies
Professional Title
TRTP Therapist
Qualifications
Diploma of Hypnotherapy, Life Coaching, NLP Practitioner, Coherence 123 (Gestalt, Constellations, EFT, Core Energetics), Magnetic Mind Coach, Bachelor of Mathematics (Logic Systems),
Specialities
Depression, Anxiety, Stress, PTSD, Phobias, Addictions, Couples
Email Address
shaheedsrali@gmail.com
Level
Practitioner
Address
17 Park Road
Baulkham Hill, NSW 2153
AU

Phone Number
____0410199084
____0410199084
Biographical Info
Having studied and been a hypnotherapist for many years I now focus primary on TRTP due to its rapid transformation and long term results. I have lived in many countries from the opulence of Brunei where 6 bedroom mansions were the norm to Ghana where peoples love of life outweigh their monetary assets. In all these places trauma effects everyone no matter how wealthy or educated they are. It is about how we deal with it that makes the difference.
We may may not be responsible for the trauma that has happened to us but we are the ones who responsible for overcoming it. If you are ready to take that responsibility then contact myself and lets begin the TRTP journey.
I use hypnotherapy for quit smoking, phobias and weight loss issues. If these addictions are related to past trauma than TRTP would be advised.
I help facilitate workshops in Sydney including Heartfelt Relationships and Leadership programs. This involved life and relationship coaching processes combined with therapies. Couple Counselling is based on these workshops and now done in private sessions. Many couples also have found TRTP as a way to deal with underlying issues in the relationship
---