Roz Hurst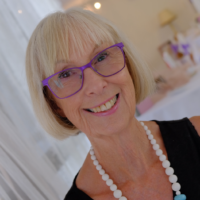 Company
Roz Hurst Clinical Psychologist
Professional Title
Clinical Psychologist
Qualifications
Master of Psychology (Clinical)
Postgraduate Certificate of Psychology
Bachelor of Arts (Psychology)
Specialities
Trauma - anxiety - depression - adjustment to life transitions & roles
Email Address
roz.hurst@bigpond.com
Level
Practitioner
Address
Unit 2 / 23 Breene Place
Morningside, QLD 4170
Australia

Phone Number
(073) 899-8590
Biographical Info
I love the work I do.  I consider it a privilege to be trusted by a person to share their successes and difficulties, work together to access their personal skills, explore new approaches to dealing with old problems, take values-based committed action, and expand and blossom to fully connect with the person they truly are.  Every day I am reminded of the beauty and ability of the human spirit to expand and grow.
My clients are treated with care, respect and warmth.  I work exclusively with individuals across the adult lifespan.  I love to work with men and women who have reached that stage in their life when they are ready to confront change, break the chains that have held them back, and embrace all that is good in them and around them.  To really live life.
In the course of my psychology practice, I regularly deal with underlying anxiety, depression and stress (regardless of any formal diagnosis).  These symptoms all too often relate to experiences of the past from very early life through to this moment (from minor distressing events to severe trauma).  Since becoming a certified TRTP Practitioner I have a powerful, effective, safe, and relatively speedy way to take the emotional charge from these past events, to put the past in the past, and for the body to finally know "It's over … I'm safe".
You can attend sessions with me either privately or with a referral from a GP or Psychiatrist –  Medicare rebates apply if you have a current referral under a Mental Health Treatment Plan.
You can email me on roz.hurst@bigpond.com, and discuss your concerns further.
---