Rosemary Boon
Company
Learning Discoveries Psychological Services
Professional Title
Psychologist
Qualifications
MA Pych, University of Sydney, 1991; BSc, University Of Adelaide, 1978; Grad Dip Ed, Sydney Techer's College, 1979; Dip Nutrition, Dip Nutrition, 2003
Specialities
Learning, Behavioural & Mood Disorders, Neurofeedback Specialist
Email Address
rboon@learningdiscoveries.com.au
Level
Practitioner
Address
11 Kingfisher Crescent
Bullaburra, New South Wales 2784
Australia

Phone Number
(040) 138-8887
(046) 626-4981
Biographical Info
Rosemary is a psychologist, teacher and nutritionist with over 30 years experience in school psychology, special education, emotional and behavioural difficulties. Her work in schools led her to look for better ways to work with children and adults with these issues.
Learning Discoveries Psychological Services was established by Rosemary in 1991. Her passion, determination, curiosity and search for excellence has driven her to become a leader in her field. Using an eclectic approach, she has studied with world pioneers in the domains of cognitive psychology, neuroscience, neuropsychophysiology, nutritional and environmental medicine and body work therapies.
Over the years, Rosemary has developed her practice to offer a comprehensive range of assessments and interventions based on the latest research and methods in these multi-disciplinary fields. This has resulted in a drug free and functional approach to improve brain function for those with Attention Deficit Hyperactivity Disorder – ADHD / ADD, Anxiety, Autism, Brain Injury, Chronic Pain, Depression, Dyspraxia, Epilepsy,  Literacy and Numeracy Problems and  Sleep disorders
Rosemary's unique ability to blend psychology with state-of- the-art multimodal interventions have proven to be powerful remediation tools for those who have failed to improve with other therapies.
Rosemary is also an international speaker and has presented workshops in Australia, UK and USA. She was a founding member and past president of the Intenational Society for Neurofeedback and Research (ISNR) Pacific-Rim Region, and is a current member of  the Applied Nueroscience Society of Australia  (ANSA), a society which developed from ISNR and continues to support education and excellence in the fields of quantitative electroencephalography (EEG) and  neurofeedback training.
Rosemary is one of the most experienced neurofeedback practitioners in Australia today and uses a variety of neurofeedback systems to meet the needs of her clients.
Her interdisciplinary, evidenced-based approach is conducted in a caring, nurturing and empathetic environment. This empowers her clients to lead more fulfilling lives.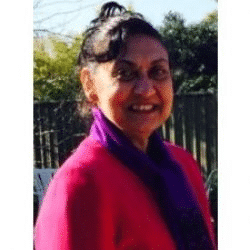 ---