Helen Buckle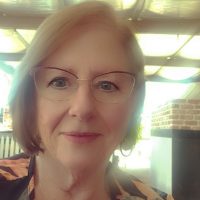 Company
Plumbline Counselling Services
Professional Title
Owner
Qualifications
TRTP Practitioner; Ad Dip of Counselling and Family Therapy, Australian Institute of Family Counselling, 2017; Diploma in Teaching 1967.
Specialities
TRTP, PTSD, Trauma, Anxiety, Stress, Relationships, Addictions. Online counselling.
Email Address
plumblinecs@outlook.com
Level
Practitioner
Address
240 McClarty Road
Halls Head, WA 6210
AU

Phone Number
+61408645086
(040) 864-5086
Biographical Info
Counselling online or face to face in Halls Head, Western Australia.
Trauma can affect people in many ways – anger, withdrawing, drugs/ alcohol, other addictions – the list goes on, and I have helped many clients to freedom in these areas without them having to revisit the event.
I am a TRTP practitioner as well as being a qualified counsellor.  My passion is to see those struggling with trauma and distressing events, no matter how big or small, to be free to finally be themselves and live the fruitful life that they are destined to live. TRTP is the main technique that I use.
I have counselled online, using Zoom, for some years so location is no longer an issue for clients.  My online service has attracted overseas clients as well as interstate clients. Be brave and courageous, check out my website and leave me a message if you would like to have a chat to find out more.
---