Rachael Doolan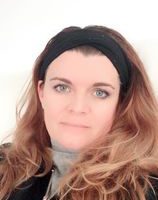 Company
Mind Body Resolutions
Professional Title
Clinical Hypnotherapist
Qualifications
Trauma Practitioner TRTP – The Richards Trauma Process Qld
Master Prac Life Coach & Clin Hyp – Phil Parker Training Institute UK
Adv Dip NLP Coach & Clin Hyp – Phil Parker Training Institute UK
Grad Dip Bus Admin – Queensland University of Technology
BA Arts (Music) – Queensland University of Technology
Specialities
Anxiety, Depression, PTSD, C-PTSD, NLP/Hypnotherapy
Email Address
info@mindbodyresolutions.com.au
Level
Practitioner
Address
PO Box 2562
Wellington Point, Brisbane, Qld 4160
AU

Phone Number
+61 411 435 047
info@mindbodyresolutionscomau
Biographical Info
Rachael's passion for wellness stems from receiving a diagnosis of "an incurable disease" that, at the time, cost her just about everything. With determination and persistence few could match, Rachael studied the brain for 5 years, earning herself Master's Degrees in Hypnotherapy, Neurolinguistics and Life Coaching, as well as becoming a practitioner in Time-Line & Trauma Therapy (TRTP).
With what first seemed like a physical quest, very soon became a personal realisation that the Mind and Body are deeply connected. Having experienced a Spiritual, and Kundalini awakening in the midst of her healing journey, she is living her dream career, now facilitating others on their healing path with incredible results.
Just like her determination to give 100% to overcoming adversity, Rachael gives 100% to each and every client, taking with her a deeply compassionate approach and level of understanding in all of her sessions. Visit and make contact via http://mindbodyresolutions.com.au Rachael will professionally guide you every step of the way.
---