Natalie Furniss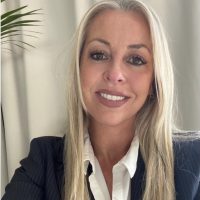 Company
Natalie Furniss
Professional Title
Clinical Psychotherapist
Qualifications
Bachelor of Counselling
Bachelor of Social Science (Psych)
Clinical Practice Patient Management
Mental Health First Responder
First Aid & AED
Royal Society of Arts (teaching exercise/sport)
Master Dip. FT & ST
Specialities
Anxiety, Stress, Trauma, Grief & Loss, PTSD, ED&DE, Sports Performance
Email Address
nataliefurniss2@gmail.com
Level
Practitioner
Address
12 Tryon Road
Lindfield, NSW 2070
AU

Phone Number
+60480227712
(048) 022-7712
Website
http://www.nataliefurniss.com.au
Biographical Info
Originally from the UK, I have worked and lived on Sydney's North Shore for over 20 years, and I have worked extensively in the mental health sector. My background started in sports science and the power of mind/body performance mindset, before many years studying the psychological patterns of the human mind and its extraordinary capabilities.
I'm a professional, clinical registered psychotherapist who has a genuine interest in helping people to facilitate change and achieve their goals. I'm fully committed to supporting clients with all aspects of their mental health and wellbeing.
I offer confidential, effective support using various approaches from a variety of disciplines to obtain the best possible outcome. If you are looking for support, techniques, coping skills, insight, strategies, positive outcomes and resolutions, or you are feeling overwhelmed, stuck, anxious, or suffering with any other concerns, you don't have to face it on your own.
A skilled, caring practitioner can support you with whatever concerns you are having. You can gain insight, knowledge and resolution with what you are experiencing all within a safe and un-judgmental space.
Small steps can lead to big changes, and the most significant investment you can make, is with yourself.
Every mind matters, especially yours.
---