Monica Guha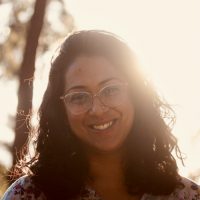 Company
The Thriving Spirit Project
Professional Title
Credentialed Mental Health Nurse
Qualifications
Credentialed & Registered Mental Health Nurse (AHPRA Accredited)
Master of Mental Health Nursing
BSc Biomedical Sciences
TRTP Practitioner
Member of the Australian College of Mental Health Nurses
Specialities
A wide range of mental health issues including but not limited to Depression and Anxiety. PTSD/Trauma. Adolescents to Older Adults.
Email Address
monica@thrivingspirit.com.au
Level
Practitioner
Address
The Thriving Spirit Project
Orange, NSW 2800
AU

Phone Number
+61451138422
Website
http://www.thrivingspirit.com.au
Biographical Info
Hi there, I am a Credentialed Mental Health Nurse with over 20 years of experience working with people suffering from moderate to severe and enduring mental illness both in the UK and Australia. It had been frustrating to witness an often over-reliance on medication that merely eliminated or dampened symptoms, only to watch as the same people came back seeking support. Having worked in rural and remote areas across Australia, I was also aware of the lack of appropriate and effective therapeutic services available for people in mental health crisis.
However, over the last few years, I witnessed a shift from a very biomedical model of care, focussing on "what's wrong with you" to a more trauma-focussed lens seeking to understand "what happened to you". This motivated me to seek effective and non-retraumatising therapies that helped people to truly 'recover' from the experiences from the past that had resulted in their mental health issues. This is when I came across 'The Richards Trauma ProcessTM', a simple step-by-step process that resolves anxiety, depression, and PTSD.
I am not going to lie…I was sceptical at first but having experienced profound changes in myself and then taken clients through it to witness the same, I can honestly say that TRTPTM is ground-breaking (some of my clients call it 'magic'!).
Combining this process with a compassionate, culturally sensitive, and non-judgmental approach I aim to create the therapeutic connection that I know is central to healing, to be able to support you to take back control of your mental health so that you too can create a life in which you are thriving.
If you are ready for change, then get in touch, and let's get to work!
For more information visit my website where you can also fill in a form for a free 20-minute consultation.
I look forward to hearing from you.

---