Marion Fuller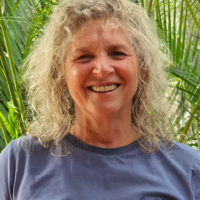 Company
Marion Fuller - Social Worker
Professional Title
Social Worker - Mental Health Clinician
Qualifications
AASW – MH SW
CQSW
Practitioner – TRTP, EMDR, EFT
Specialities
Adults - experiencing emotional stresses, anxiety, depression, trauma
Email Address
Marion.SW01@gmail.com
Level
Practitioner
Phone Number
(042) 286-6989
Biographical Info
Hi my name is Marion and I'm an experienced Mental Health Social Worker. 
Since moving to Australia from the UK I have continued to work within mental health services in both the public and private sector. 
I am passionate in supporting people to identify ways to resolve emotional stress, trauma and related symptoms enabling them to move on, providing an opportunity for life to be lived to the fullest. 
By working together we look to achieve this by using a range of approaches. However I feel very strongly that TRTP provides an amazing opportunity if you fully engage with the process to resolve issues without having to directly face past trauma. If you are keen to make some changes within your life, or just would like to know more I am happy for you to contact me if you have any questions.
Can I advise that I am currently only available on a Wed for appointments, I do apologies for current lack of availability.
---