Marike Knight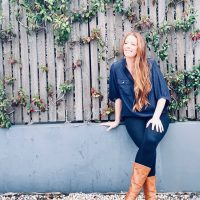 Company
Cool Karma Collected
Professional Title
Human helping other Humans
Qualifications
BA/LLB, Monash University, 2006; Fully Certified MBSR Facilitator, Brown University (USA), 2018, YTT 350 Yoga Allience accredited, 2009.
Specialities
Mindfulness Based Stress Reduction
Email Address
marike@coolkarmacollected.com
Level
Practitioner
Address
A Place to Be - 59 Dundas Place
Albert Park, Vic 3206
United States (US)

Phone Number
+61402682884
(040) 268-2884
Biographical Info
Once a lawyer, Marike is well known for her relatable and down to earth approach to
working with clients. Marike emphasises helping women feel empowered to manage the invisible load, imposter syndrome and chronic stress & anxiety, giving clients the tools to live fully.
She is certified in:
-The Richards Trauma Process (TRTP)
-Mindfulness-Based Stress Reduction program (MBSR)
-Bachelor of Laws / Bachelor of Performing Arts from the University of Monash
-2014 University of Massachusetts CFM graduate, learning from the worlds leading
mindfulness experts, including Jon Kabat Zinn
-In 2019, Marike became the first Australian to be certified with Global Mindfulness
leader Brown University.
-She is currently training with The University of California – San Diego to assist in the systemic transformation of mindfulness programs for BIPOC communities to be led and developed by BIPOC teachers.
In working with Marike, you will walk away feeling completely empowered and
comfortable in your skin – ready to navigate life regardless of all the uncertainty and complexity currently faced.
---