Linda Philip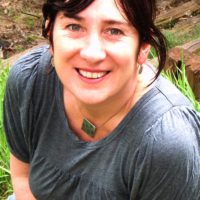 Company
Linda Philip-Counselling and Therapy
Professional Title
Psychotherapist
Qualifications
Bachelor of Mental Health Social Work-RMIT, Melbourne.
The Richards Trauma process-TRTP
Practitioner of NLP: Neuro-Linguistic Programming/ Time Line Therapy & Hypnosis
Energy Psychology Techniques:
Master practitioner of EFT- Emotional Freedom Technique.
Faster EFT
Thought Field Therapy- TFT
Tapas Acupressure Technique-TAT
Havening-Psycho-Sensory Therapy
Advanced Theta Healing
Advanced Reference Point Therapy.
Access consciousness-Bars
Specialities
Anxiety & depression. Abuse, bullying. Success, money, self belief.
Email Address
lindaphilip@aapt.net.au
Level
Mentor
Address
28 Wattleblossom rd
Warrandyte, Vic 3113
AU

Phone Number
(041) 710-6306
(041) 710-6306
Website
http://lindaphilip.com.au
Biographical Info
My purpose is to: 'Facilitate people to know inner powerful peace so they can step into a life of fearless freedom'.
For 20 years I have been psychotherapist and Mental Health Social Worker in Private practice. I have been a seeker, student and facilitator of the the most effective personal change processes available, guiding clients to overcome their issues and step into their greatness. I discovered TRTP early in 2017 and it truly changed my life.
Through my training I have gained a a deep understanding of how trauma leads to specific themes and 'symptoms' that play out in a persons experience and by applying a couple of key ingredients necessary, specific to the ingenious process of TRTP, issues simply transform. It is so wonderful to continually witness the amazing outcomes my clients achieve from TRTP in just 3-4 session. I feel privileged to facilitate people to step to the other side of their pain and fear, holding the space in a safe, non judgemental and compassionate connection.
I have a particular interest in issues related to:
Anxiety and depression, abuse/sexual assault/bullying, money and lack, food & weight issues, fear of the future/unknown & creating a desired future. Destructive emotions -anger, guilt, shame, fear.
I have extensive training spanning many different modalities & in 2011 I hosted a world wide Tele-Summit interviewing renown teachers/founders of self development & change techniques. I interviewed Judith Richards in 2018 to an international audience.
I work with people far and wide over an on line meeting room which works really well for TRTP and have rooms in Camberwell East and Park Orchards in Melbourne. I am an accredited Medicare provider & rebates are available.
---