Kerrie Smith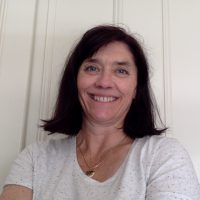 Company
Kerrie Smith
Professional Title
Clinical Psychologist
Qualifications
MPsych(Clinical)
BA(Hons)
Member APS
Member College of Clinical Psychologists
Specialities
PTSD, Anxiety
Email Address
kmsmith2790@gmail.com
Level
Practitioner
Address
183 Mort Street
Lithgow, NSW 2790
AU

Phone Number
(041) 160-7287
(041) 160-7287
Biographical Info
Being a clinical psychologist for 20 years, a mother and being involved in various voluntary positions within my community, I have learnt a lot about people and the trials and tribulations we all face in this life. Specifically, how difficult change can be for us humans. I came to The Richards Trauma Process (TRTP) when feeling frustrated by the slow process of change and sometimes, there being no change. TRTP opened up the possibility of change that is very possible, rapid, safe and, in some cases, miraculous!
I particularly like how TRTP addresses the unconscious core beliefs that continue to 'run the show' for us all until we change them to be more accurate and thereby open up the possibility for real change. I have also loved seeing clients shift from a frozen, disempowered stance to being more empowered and being able to re-calibrate their whole sense of being "unsafe" to "It's over and I'm safe now".
As a clinical psychologist I have trained in and have used a range of treatment modalities in my practice. By far, I have found TRTP to be the most powerful in effecting real change in people's functioning, freeing them up to create a better future for themselves.
I am very grateful to Judith Richards and mentors for providing me with the skills to practice this approach in my work.
---