Andrew King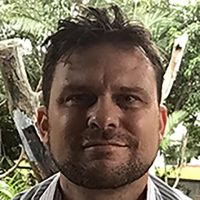 Company
Saltwater Counselling
Qualifications
Bachelor of Arts, University of Queensland, 2007; Diploma of Theology, Australian College of Theology, 2013
Email Address
andrew@saltwatercounselling.com.au
Level
Practitioner
Phone Number
(049) 355-1189
(043) 949-9007
Biographical Info
My name is Andrew King and I am the primary therapist at Saltwater Counselling.
As a man living with a Vision Impairment, accessibility is important to me. For this reason, all therapy sessions are facilitated online via video calls… this way everyone can connect with our service, no matter your circumstances or limitations.
I work with people to resolve anxiety, depression, PTSD, trauma, as well as fears and phobias, quickly and without medications.
To find out more or to book a free preliminary consultation, fill in our Booking Form at 
www.saltwatercounselling.com.au
 and choose a time that suits you..

---