Mary Katis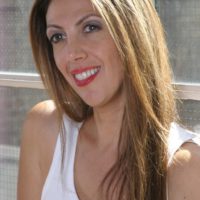 Company
Clinical Hypnotherapy and Psychotherapy Newtown
Professional Title
Clinical Hypnotherapist and Psychotherapist
Qualifications
Mary is Clinical Hypnotherapist and Strategic Psychotherapist professionally registered with the Australian Counselling Association & the Australian Hypnotherapy Association. Mary holds a Bachelor's in Counselling Psychology, focusing on Post Trauma Stress Disorder (PTSD), Addictions, Abuse, Relationships & Grief and Loss, including Masters in Neurolinguistics Programming (NLP). Professional certification with the Richards Trauma Process (TRTP), professional accreditation with the International Institute of Complementary Therapies, and Internationally Certified Reconnective Healing Facilitator.
Specialities
solutions on physical, emotional and psychological concerns
Email Address
marykatis111@gmail.com
Level
Practitioner
Address
3/333 King Street
Newtown, NSW 2042
AU

Phone Number
(041) 128-7786
(041) 128-7786
Biographical Info
"I believe everything and anything is possible" hence why I commenced writing a book on my own healing journey.
Mary realized that standard counselling approaches are not sufficient to provide consistent real world results for clients.
"Every part of us is represented in our energy body, everything around us is energy, and each of the auric bodies has a particular function and governs certain aspects of our physical, mental & emotional wellbeing. Since the whole system is influenced by our thoughts, beliefs, actions and emotions, an insult at any level spreads throughout the whole body causing and imbalance. Sometimes the effects are felt very quickly and sometimes they manifest only years later"
---