Julie Stanley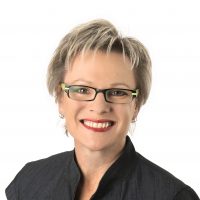 Company
Choice Psychology
Professional Title
Clinical Psychologist
Qualifications
Bachelor of Psychology (Honours)
Master of Psychology (Clinical)
Specialities
PTSD, Anxiety, Depression, Couples
Email Address
admin@choicepsychology.com.au
Level
Practitioner
Address
Unit 3, 1a Downing Street
Hove, SA 5048
Australia

Phone Number
(088) 297-5887
Website
https://choicepsychology.com.au
Biographical Info
As a Clinical Psychologist and Founding Director of Choice Psychology I have a passion for clients finding 'choice' in their lives. My philosophy is to never give up. My aim was to find a therapeutic method that addresses the source of client issues. And then I found TRTP. Who wants to just manage their symptoms when you can resolve them? Well, TRTP is the answer.
What if you didn't have to feel 'stuck' anymore? What if you didn't get triggered anymore? What if you could be the best version of you? What if you could feel a freedom that you never thought existed? That's not possible I hear you say… But what if it was? If you really want to live a life with choice, then connect with a TRTP Practitioner who will take you on a journey towards choice. Choice to be… you finish the sentence. My challenge to you is not to give up on you!
I have experience working with individuals and couples presenting with various challenges including anxiety, depression, trauma, personality disorders, relationship difficulties, stress, anger, grief and loss, and many other issues as clients navigate their life's journey.
As a Clinical Psychologist I am an accredited Medicare provider.
---