Joslyn Gardiner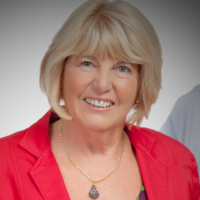 Company
Transformations Coaching & Hypnotherapy
Professional Title
Hypnotherapist, NLP Practitioner, Business Coach
Qualifications
Adv.Dip Business Management
TRTP – The Richards Trauma Process – Therapist
Certified Results Business Coach
Master NLP/Hypnosis Practitioner
Diploma Hypnosis
Specialities
Small business Mentoring; Change Financial Beliefs, Fears, Beliefs
Email Address
joslyn@transformyou.com.au
Level
Practitioner
Address
6 Hansen Ct
Capalaba, QLD 4157
United States (US)

Phone Number
+61 428 229 431
+61 428 229 431
Website
https://www.transformyou.com.au
Biographical Info
I grew up, like most people, in a dysfunctional family.  I left school at 15, married at 16, and by 20 had three children.  I was repeating my parent's life.  I knew I had to change but fear kept me trapped. The belief "I wasn't good enough", "I wasn't smart enough" "who did I think I was" keep me locked into a life I hated.
These "thoughts" needed to change for me to change and I was lucky enough to find a mentor to help and guide me.
Overcoming my "unconscious beliefs" allowed me to go back to school, build 2 successful businesses, (now on the 3rd one) and travel the world.    I have a passion and the skill to teach people in the 'New Age Natural Therapy' space how to 'set up' their business and make it profitable.     Business, like sport, is 75% mindset!  Natural therapists often have 'mind blocks' around charging a 'fair exchange' for their services.  My passion is to help them build successful businesses.
I mentor and assist people to "Make Money Matter" using Hypnotherapy, coaching, and counselling techniques.
Specialities: Business; Money Matters; Business & Financial Stress; Values Elicitation;  Goal Achievement; Workshops and Retreats
ALL Sessions are available 'face-to-face' or online via ZOOM
---