Jacqueline Davies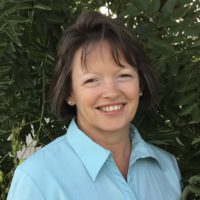 Company
CORINNA CHAMBERS PSYCHOLOGISTS
Professional Title
Psychologist
Qualifications
Bachelor of Psychology (Hons) The University of Newcastle, Australia,
Registered General Psychologist (2008)
Email Address
davies.jacquie@gmail.com
Level
Practitioner
Address
Suite 17 36-38 Corinna Street
WODEN, ACT 2606

Phone Number
(042) 528-1030
(042) 528-1030
Biographical Info
I worked for many years with homeless and disadvantaged youth in the Newcastle area and have a passion for assisting both young adults and adults experiencing a wide range of mental health problems.
It is about holding the space for you to feel safe and it is a privilege to support you in your journey. When you make the decision of "that is enough", you are ready to move forward. I was always searching for something to help explain and shift the pain and for me, I found that relief in TRTP.. What a gift!
One quote I really like is "Small steps in the right direction can turn out to be the biggest step of your life.
---