Razz Smith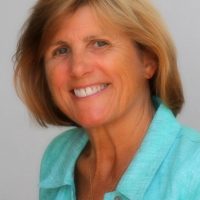 Company
TRTP practitioner / Musculoskeletal Therapist @ Hands of Knowledge
Qualifications
Dip RMT/Cert ANMF Finch therapy /Dry Needle Therapy/Kinesiology/ Myofascial Release – Traditional College Chinese Medicine/Australian College Natural Medicine/ Melbourne University – 1984 – 2020
Specialities
Trauma related chronic pain, anxiety, depression and PTSD
Email Address
ingoodhands.TRTP@gmail.com
Level
Practitioner
Address
PO Box 646
Maroochydore, QLD 4558
AU

Phone Number
+6412 298 664
(041) 229-8664
Biographical Info
Razz brings with her 35+ years experience as a musculoskeletal practitioner, a teacher, mentor and more recently as a TRTP practitioner.
She's is passionate about gently moving people from a place of physical and emotional pain, to a place of empowerment and freedom. In her years of treating physical pain, Razz has understood that with some patients there is an underlying emotional reason for their ongoing pain, despite treatments and medications and the 'catch 22' that so often happens in this chronic cycle.
Razz is a living testament to the power of TRTP having being diagnosed with Rheumatoid Arthritis many years ago and suffering with debilitating pain, and on the medical merry-go-round of drugs. After being guided through the TRTP process, Razz is now off all medications and pain free! Razz would love nothing more that to share this gift in order to help others who may be suffering from chronic pain, anxiety, depression or PTSD.
"It is truly a gift to be able to move people to a place of empowerment and to be free to live life as we were intended, AND to know we have a choice. I am so grateful to Judith Richards and the most amazing community of TRTP practitioners. I am here to help you, and it would be my honour to gently and safely move you to a better place."
TRTP elegantly and safely resolves PTSD, anxiety, depression in 3 double sessions. "There is no other treatment that is so effective in only a few sessions, and, without re-traumatising"
Razz Smith is based in Maroochydore Sunshine Coast. Appointments are available one to one, or via zoom if you live remotely.
---