Dr Elizabeth Middlebrook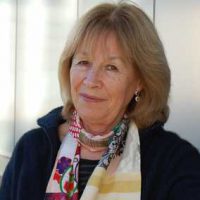 Company
Waratah Hypnotherapy
Professional Title
General Practitioner Medical
Qualifications
MB, BS (UNSW)
Dip RANZCOG,
M. Med Sci (UON)
Hypnotherapy training at School of Medical Hypnosis, School of Hypnotherapy Awareness,
TRTP
Goulding Institute SleepTalk® training.
Email Address
eamiddlebrook@outlook.com
Level
Practitioner
Address
Inner Health Centre (at Organic Feast) East Maitland
Waratah, Newcastle , NSW 2298
AU

Phone Number
(040) 742-1388
(040) 742-1388
Biographical Info
Elizabeth is a retired GP now able to devote more time to the hypnotherapy work she started on as a GP. What started out as a quest for how to help patients quit smoking , but she found hypnotherapy, and specifically TRTP had a lot more to offer. She found TRTP to be an incredibly effective way of helping clients move through and past anxiety, depression, panic, PTSD, emotional pain and distressing life experiences. All without the trauma of retelling, without prolonged engagement and without medication. With over three decades in general practice, and a strong mental health interest, Elizabeth could truly see the value of the Richards Trauma Process. It is a therapeutic approach like no other. It truly helped patients move through and past their anxiety, depression, PTSD, pain, distress.
Helping people lead a healthy, full and happy life has been a guiding principal in all Elizabeth's work. And this is precisely what TRTP facilitates for those with "issues of the past (which) keep holding me back" or where life or work experiences are too difficult and can no longer be shrugged off. A typical result was from a first responder, after TRTP with Elizabeth, who summed his experience of TRTP: "I couldn't have known the challenges I was to face so soon after completing my TRTP, and I not only survived them, but thrived in them."
She feels it is a privilege to be doing this work. If you are struggling and would like to chat about working with Elizabeth, call on 0409 461 360, or contact online.
---