Doug Aberle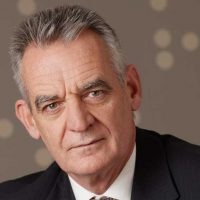 Company
Subiaco Counselling and Mediation
Professional Title
Psychotherapist
Qualifications
PACFA Reg Clinical 20483

Cert Gestalt Therapy (Gestalt Associates Training Los Angeles)
Email Address
doug@marplebridge.com.au
Level
Practitioner
Address
Suite 2&3, 114 Churchill Ave
Subiaco, WA 6008
AUSTRALIA

Phone Number
(089) 381-5465
(041) 793-7727
Biographical Info
For more than 35 years I have been practising as a Gestalt Therapist and am a graduate and faculty member of Gestalt Associates Training Los Angeles.
I am passionate about Gestalt Therapy, its profound respect for the client and its emphasis on the innate power of awareness and contact. This allows the natural movement to health to emerge from tapping into the client's own internal wisdom.
I have a private practice in Gestalt Psychotherapy in Perth along with a Business Consulting and Coaching Practice in which I also draw on my Gestalt training.
I provide supervision to a number of Gestalt Therapists in Perth and run Gestalt Therapy Training Workshops locally and internationally.
I have a diverse range of clients encompassing corporate executives, fellow therapists, couples and individuals. The powerful, long term effectiveness of his therapy is such that almost all of my work is a result of referrals from satisfied clients.
Recognising the profound and often debilitating impact of trauma on many of my clients and the tendency for this to impede their ability to respond to their own impulses toward health, I trained in TRTP with Judith Richards in early 2017.
Since then I have been using the process both with people specifically seeking to address past trauma and as part of a broader therapeutic journey.
I regularly observe the powerful impact of  this ground-breaking intervention in raising clients' sense of their own power and sufficiency and in expanding their repertoire of choices.
---