Dharamjot Khalsa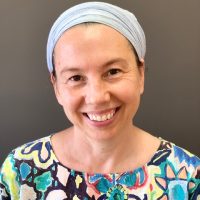 Company
Dharamjot
Professional Title
Holistic Wellness Counsellor
Qualifications
Certified TRTP Practitioner 2022
Advanced Diploma of Gestalt Therapy 2008
Bachelor of Applied Science, RMIT 1995
Certified Family Constellation Facilitator 2014
Associate Teacher Trainer – Kundalini Yoga 2008
Certified WILDFIT Coach 2020
Specialities
Food Addiction, Self Worth, Confidence, Moving Countries, Generational Trauma.
Email Address
dharamjot@gmail.com
Level
Practitioner
Phone Number
+61449940081
+61449940081
Website
https://www.dharamjot.com/trtp
Biographical Info
Are you familiar with having a good intention to start a new healthy habit? You  manage with WILL POWER and keep focused for a while but then something happens and you have sabotaged yourself and fall off track! Which then creates more feelings of guilt and disappointment. 
This can be a sign that your unconscious mind is just not ready to support your conscious commitment which the TRTP™ process directly heals.
Dharamjot helps people to nourish their whole Being which includes Body, Mind and Soul.  With over 15 years experience with supporting people on their wellness journey, she has integrated many modalities personally through daily practice which brings a rich experience to her TRTP™   sessions.
She works with clients from all around the world including Malaysia, India, Cypress, UK, Australia, USA, New Zealand, Thailand and Singapore.
Offering face to face sessions at Kundalini House in  North Fitzroy, Vic and online with Zoom. 
You can arrange a personal strategy session with Dharamot to discuss what you would like to experience from completing TRTP™ and see how you can  receive ongoing support to establish and commit to the nourishing habits that make you feel great. 
---