Deborah Sheehy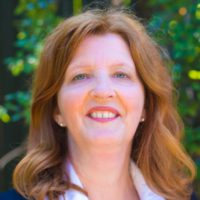 Company
Inner Health Solutions
Professional Title
Counsellor & Psychotherapist
Qualifications
BA Hons in Counselling and Psychotherapy (2002)
Certified TRTP Practitioner
Level 3 Trained in Gottman Method Couples Therapy
Clinical Member of PACFA
Specialities
Stress, Anxiety, Depression, Relationship Issues, Trauma, Womens Health
Email Address
info@innerhealthsolutions.com.au
Level
Practitioner
Address
200 Neerim Road
Carnegie, Vic 3163
Australia

Phone Number
(039) 505-6274
(040) 292-8701
Biographical Info
I am an experienced Counsellor and Psychotherapist and am passionate about empowering people to make genuine and long-lasting positive changes in their lives.
I hold an Honours degree in both Counselling and Psychotherapy along with specialist training in Couples Therapy and am a registered Clinical Member of PACFA – the Psychotherapy & Counselling Federation of Australia.
I provide a warm, safe and non-judgmental environment that helps people feel comfortable about opening up and exploring their concerns and challenges. I use an integrative, client-centred approach with a mindfulness focus and have a special interest in working with Depression, Anxiety, Stress, Relationship Issues with both individuals and couples, Trauma, Grief as well as Chronic Health Issues, Women's Health, Self-Esteem and Life Transitions.
I am originally from Dublin, Ireland and the experience of a chronic health condition myself in my teens and twenties (Endometriosis) contributed to my own journey of healing from this disorder after which I went on to study Counselling and Psychotherapy as a way to provide support to others.
In 2003, I moved to Melbourne to live and in 2006, I established a complimentary health clinic in the South Eastern suburb of Carnegie in Melbourne, called Inner Health Solutions.
The Richards Trauma Process has been an inspiring and transformative addition to the way that I work. I trained in this process because I found that while gaining therapeutic insight into people's triggers, patterns and behaviours helps clients to heal and change, there is often residual emotional charges and thought patterns associated with past distressing experiences that it can be difficult for people to shift. These imprints often sabotage our best efforts to change our behaviours and live a more fulfilling life.
With TRTP however, both the unhelpful thought patterns and beliefs (often unconscious) as well as the emotional pain connected to difficult past experiences are released and transformed in a safe, gentle and empowering way.
TRTP is equally as effective for transforming mild symptoms of depression, anxiety and stress as well as more severe symptoms such as phobias and PTSD. There is no re-traumatising as the process is done without having to go back into the details of past distressing events. TRTP's dynamic step by step process involves guided concentration similar to hypnosis and is quick (3 to 4 double sessions) and effective at resolving issues. Sometimes a few Counselling sessions beforehand are required in preparation for the process.
One of the things I love most about supporting people on their journey with TRTP is witnessing the significant shifts and healing, both physically and emotionally, that people go through. The new freedom they experience within themselves enables them to step into their own strength, power and wisdom, to embrace the genuine and authentic person that they are and to move forward confidently and positively in their lives.
I offer TRTP sessions in person at my clinic in the South Eastern Suburbs of Melbourne or by on-line video conferencing.
---