Sarah Cluff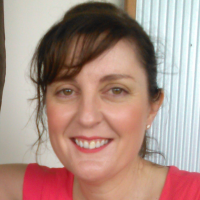 Company
Poppy Seed Counselling
Professional Title
Practice Manager
Qualifications
Bachelor of Commerce, University of Western Sydney, 1998
Specialities
Anxiety, Depression, Stress, Trauma, PTSD
Email Address
cluffsl68@gmail.com
Level
Practitioner
Address
6/20 Gray Street
Ipswich, QLD 4305
United States (US)

Phone Number
(042) 205-3522
(042) 205-3522
Biographical Info
I am a certified TRTP Practitioner and Practice Manager for Poppy Seed Counselling.
For the majority of my career, I worked in business management roles – in not -for-profit, government and the private sector as both a Business Manager and Project Manager. While facilitating change in organisations was exciting, there is nothing more exciting than witnessing change in individual lives.
As a TRTP Practitioner I have the privilege of supporting rapid transformation in the lives of my clients – I have witnessed their shift from anxious and stressed to calm and in control. And all in just three sessions. What a gift!
My specialties are anxiety, depression, stress, trauma and PTSD.
---