CHERIE FITTLER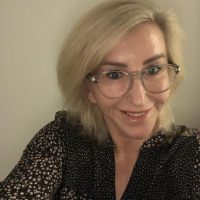 Company
Dragonfly Health
Professional Title
Health Practitioner
Qualifications
TRTP Practitioner
Advanced Certificate in Mental Health
Clinical Hypnotherapist
Health Coach
Bachelor of Applied Science in Nursing
Specialities
Men's Health & Emotional Wellness
Email Address
Info@dragonflyhealth.com.au
Level
Practitioner
Address
North Ridge Drive
Rototuna, HAMILTON 3210
NZ

Phone Number
02040968369nz
0447240573aus
Biographical Info
My passion is to help people remove whatever is holding them back from living the life they want and deserve.
Because all my sessions can be done via zoom, I'm trying to make it as easy as possible to help men in particular reach out for the help they may need.
Today, we have a sickness system, not a health system. The main problem being that we medicate the symptoms rather than treating the root cause of the illness.
I offer a free 30 minute discovery session to ensure that I can assist you. My clients describe me as kind, caring, non-judgmental and I go the extra distance to assist all my clients. Because of my study and life experience, I have a number of tools in my toolbox to enable me to help most people. I will however, be very honest if I'm not the right person to help you and refer you to another professional.
---