Dr Catherine Fyans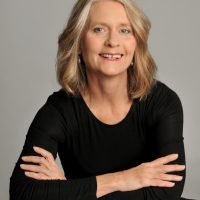 Company
Dr Catherine Fyans
Professional Title
TRTP practitioner; Medical practitioner (retired), 'Conscious Health' Coach
Qualifications
MB:BS, Monash University, 1979; Diploma of kinesiology, PKP, Certified TRTP practitioner
Specialities
Anxiety, depression, unresolved childhood trauma
Email Address
catherinefyans@yahoo.com.au
Level
Practitioner
Address
P.O. Box 7286, Karingal Centre, Frankston
Frankston, VIC 3199
AU

Phone Number
+61412630112
(041) 263-0112
Biographical Info
Dr Catherine Fyans is a retired medical practitioner with over 40 years of experience in the medical field. She has also studied many other non-allopathic healing modalities and has a 'foot in both worlds'. She has a long-standing interest in mind-body medicine and mental health and has a particular interest in the effects of unresolved, early life trauma on physical and psychological health.
Her interests led her to become a TRTP practitioner as she is well aware that the benefits of dealing with trauma in an effective and efficient way are manifold. She believes that all healing work is a rich journey to self-awareness, self-love and self-empowerment and that TRTP offers an expedient way in which to bring these qualities to the fore.
She believes that all life experiences, particularly the challenging ones, are rich opportunities to gain personal growth and wisdom and that people can be guided to recognise this as they resolve and integrate their distressing life events and invite 'conscious health' into their lives.
Dr Fyans has recently retired from medical practice to pursue her interests in trauma therapy (TRTP), 'conscious health' coaching, teaching and writing. She is the author of 'The Wounding of Health Care – From Fragmentation to Integration.'
---