Belinda Bannerman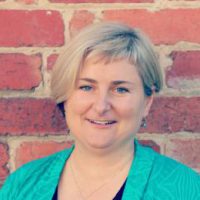 Company
Belinda Bannerman
Professional Title
TRTP Practitioner
Qualifications
TRTP, EFT, Cert IV Assessment & Training, BA Youth Affairs
Specialities
Family Violence & Sexual Assault, LGBTQI+ community, Anxiety, Grief
Email Address
bbannermantr@gmail.com
Level
Practitioner
Address
468 Brunswick St
North Fiztroy, Victoria 3068
AU

Phone Number
(044) 822-6449
Biographical Info
Belinda has over 20 years experience working with people who are seeking to reclaim their lives after the impact of trauma. She provides a safe space to shift trauma at the point where it took hold, in addition to managing the current impact. Specialising in supporting people from the LGBTQIA+ community,  and victim-surviviors of family violence and sexual assault, she also provides supervision and supports Family Violence Practitioners and Therapists with their own journey of recovery from trauma. Belinda believes strongly in the unique and dynamic ability of TRTP, as it works with the neurobiology of trauma by disrupting and neutralising loops of traumatic distress in the body and brain, and shifting a person to a state of felt and profound safety.
Belinda has a background working in refuge settings, outreach, training, crisis response and counselling. In addition to private practice she currently works at the Domestic Violence Resource Centre Victoria. She is available for online and face to face sessions, some evenings, Friday and some Saturday mornings.
Belinda will also be running groups for LBTQIA+ victim-survivors, and Radical Sustainability & Wellbeing Groups for Family Violence Practitioners, in 2021. Contact Belinda to ask about how she could support you.
---