Helene Cronin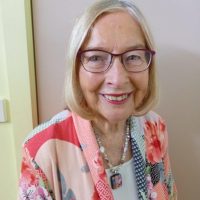 Company
Helene Cronin & Associates
Professional Title
Psychologist
Qualifications
Master Degree, Dalhousie University Canada, 1974; Graduate Diploma Counselling, Sturt University NSW, 1983; Law degree, Australian national University, 1983; BA, BA, 1970 Bachelor of Arts.
Dalhousie University

Specialities
Young and older adults experiencing anxiety, depression, grief, trauma and relationship breakdowns.
Email Address
azokar@activ8.net.au
Level
Practitioner
Address
227 Ashvale Road
Adaminaby, New South Wales 2629
United States (US)

Phone Number
(041) 266-8506
(041) 266-8506
Biographical Info
I have worked as a Registered Psychologist for over 20 years.
I have a particular interest in working with people who have been
impacted by depression, anxiety, stress, psychological trauma and
relationship breakdown. I support my clients to attain self awareness,
self love and self empowerment. I enjoy helping clients to optimize their
physical and emotional wellbeing and thus find contentment in a rich
meaningful life.
TRTP is an amazing trauma process that allows rapid transformation of past issues.
---