Alison Willis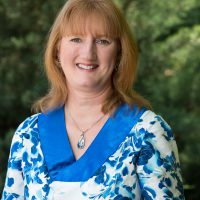 Company
Quiet Minds Counselling
Professional Title
Counsellor
Qualifications
Masters of Counselling Practice (Tabor College, Adelaide),
B.Ed Hons, University of the West of England, UK,
TRTP Practitioner
Specialities
anxiety, depression, trauma, eating disorders
Email Address
alison@quietmindscounselling.com.au
Level
Practitioner
Address
Suite 11B, 198 Greenhill Road
Eastwood, SA 5063
AU

Phone Number
(040) 144-6245
(040) 144-6245
Biographical Info
A motto close to my heart is "Per ardua ad astra- From adversity to the stars" and I aim to help my clients to move in this direction. I know, from professional and personal experience, how hard it can be to truly move on from adverse experiences. I also know that often, even when we have been through some therapy, some residual issues remain and may trip us up or sabotage all our best efforts to move on.
I also know how incredibly profound and powerful TRTP is to help clients truly stop self-sabotaging and being held back by the past, and instead to really thrive, reach their full potential and enjoy meaningful lives. Each and every time I take a client through this process, I love to see the results and see how much they change in such a short space of time. I used to believe it was necessary to spend months/ years in therapy if you had experienced trauma or abuse. I now know this is absolutely not the case. TRTP resolves trauma, usually in just 3-4 sessions.
I have Master's degree in Counselling as well as a Bachelor of Education degree. I also have considerable and varied life experiences which equip me to be an understanding and effective counsellor.
I am passionate about helping people who are vulnerable or experiencing challenges in their life, and helping them to reach their full potential.
I genuinely believe that people have the capacity to change, given the right help- and TRTP is by far the best way I have found to do this. I will help you through this process by encouraging, facilitating and guiding you along the way. You do not have to struggle alone anymore.
---