Trauma – Understand It, Resolve It. 1/2 Day workshop Perth
January 21, 2017 @ 9:00 am

-

1:00 pm

$97

PSYCHOLOGICAL TRAUMA – It CAN be RESOLVED!
Judith Richards
Creator of  The Richards Trauma Process
&
Susan Sibma
Clinical Psychologist
PRESENT THIS 4 HOUR EXPERIENTIAL WORKSHOP
 This workshop will cover the following:
What is Psychological Trauma? Some people get stuck in it and others don't – why?
The physiology of trauma.
The impact of trauma on the physical body and how to reverse some of this.
It is possible to resolve trauma quickly, effectively and safely – without re-traumatising the client!
What is The Richards Trauma ProcessTM, and why does it work?
You will hear about real and raw life examples, case studies using TRTP.
Powerful, practical take away skills you will learn in this workshop:
How to quickly pin-point and change Unconscious Core Beliefs which keep patterns of thought, emotion and behaviour in place.
This will assist you to be more effective in your work, no matter which therapies you use.
You will take away an understanding of the physiology of trauma.
Hypnosis – why is it a valuable tool when addressing trauma? How to use rapid inductions and why. (Yes, you will learn to quickly hypnotise!)
The initial steps of The Richards Trauma ProcessTM.  These steps will allow you to be even more effective in your practise, no matter which therapies you use.

In Perth On Saturday 21st of January 2017    Open 8.30am for a 9.00am start.  Finish at 1.00pm.
Judith Richards and Susan Sibma will be presenting a content-dense, dynamic, 4 hour Professional Development workshop.

The Richards Trauma ProcessTM – is an elegantly simple, yet comprehensive, step-by-step process which resolves extreme trauma and trauma-related issues – anxiety, depression, fears and phobias. It achieves results quickly, effectively and safely, generally in 3 sessions, without re-traumatising.
You will leave this 4-hour experiential workshop with powerful and practical tools and techniques which you will be able to use immediately, no matter which therapy you use.
Your presenters: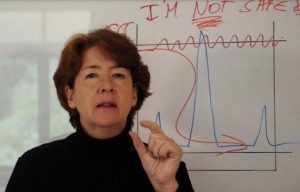 Judith Richards – Creator of The Richards Trauma Process™
Judith has developed a revolutionary process, born out of the methods which she used to resolve her own very extreme trauma. Mental health professionals using The Richards Trauma Process™ are reporting "staggering results" (Dr Michael Goldblatt,), with very significant issues.
A gifted and articulate speaker Judith will be sure to not only impart her wealth of knowledge but have you delightfully entertained in the process.
Dr Susan Sibma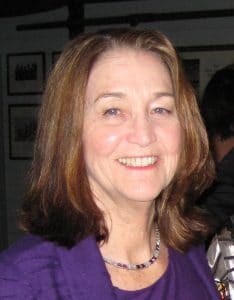 BA (Psych) Hons MPsych MAPS
Susan is a RegisteredClinical Psychologist and Board Approved Supervisor. She has lectured in psychology at Edith Cowan University.
She has worked with traumatised refugees, after initially working with young, very traumatised Vietnam Veterans. Susan vowed that she would, someday, somehow, find an effective way to help those young, and not so young service people, and other traumatised clients.
Hence her motivation for undertaking The Richards Trauma Process training many years later.
'At last something that resolves trauma!'
Dr Susan Sibma talks about TRTP:

I have been working as a Psychologist for years and always felt something was missing.
Then I trained in The Richards Trauma Process ™ and finally found what I was looking for.
I knew that TRTP was amazing, but was not expecting the incredible results that my clients report.  They often keep in touch months later to let me know that their changes continue and life is so much better.
In my experience,  a part of the magic of this process is that, not only does it resolve trauma, it also minimises language barriers for clients whose mother tongue is not English.
Your investment:  $97 per ticket
Group of 5 Tickets – $395
* Tea, Coffee and Light Refreshments will be served.
BOOK NOW!
Venue has limited seats! Don't miss your opportunity…
Want to know more about The Richards Trauma ProcessTM?  Visit our webpage – https://www.therichardstraumaprocess.com/training/
More location information:
The Conference Room
St Catherine's College
University of Western Australia
2 Park Road,
Crawley WA 6009, Australia

Do you have questions about: (Click on the following links)
TRAUMA! understand it… resolve it…?
Many practitioners are seeking a faster, reliable method to create positive change in clients suffering from the trauma-related issues of PTSD, anxiety and depression.
The Richards Trauma Process (TRTP) is making positive advances into this void.
Now, having trained 100 practitioners in the last two years around Australia, it is attracting growing attention and deserves closer inspection. Judith Richards, the creator of TRTP is presenting half day workshops in the 5 major capital city across Australia throughout January 2017.
Judith will explain the physiology of trauma and how The Richards Trauma Process(TRTP), is being used in trauma therapy and achieving a steady stream of case studies with clearly positive outcomes.
You are invited to participate in this interactive, stimulating, content-dense workshop.
Do you have questions about the Perth Workshop: Trauma! – Understand it, Resolve it?  Contact Trauma Training Pty Ltd CLICK HERE

To book for the Perth Workshop visit: https://www.eventbrite.com.au/e/perth-workshop-trauma-understand-it-resolve-it-tickets-30212601705?aff=es2

For bookings in your location visit: https://www.eventbrite.com.au/d/australia/trauma-understand-it-resolve-it/?mode=search