Free Webinar: RESOLVING the RAGE and GUILT associated with PTSD
August 17, 2017 @ 9:00 am

-

10:00 am

Free
Free Webinar: 



RESOLVING the RAGE and GUILT associated with PTSD

  TRTP Resolves Trauma-Related Issues
 PTSD, anxiety, depression etc.

– generally in 3 sessions –
 NO drugs, NO re-traumatising
---
Tuesday August 15th at 4.00pm AEST (Qld NSW Vic time)
 Thursday August 17th at 9.00am AEST (Qld NSW Vic time)

Hello,
I'm Judith Richards, the creator of The Richards Trauma Process (TRTP).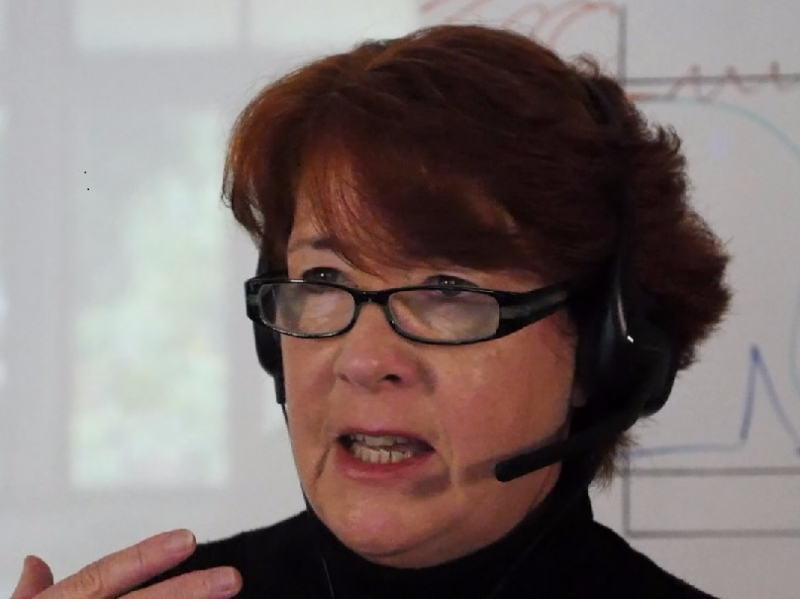 Thank you for taking the time to consider this event.
---
If you are a seeker looking for radical improvement in the way you are currently dealing with your clients' trauma issues, then The Richards Trauma Process (TRTP) deserves to be considered very closely.
We acknowledge that our claim is significant, regarding the client outcomes achieved when using The Richards Trauma Process (TRTP). Over the past three years the 135+ professional mental health practitioners across Australia, trained in TRTP, have been achieving these same significant outcomes. The claims are genuine and worthy of investigation.
 TRTP™ brings a significantly different approach to dealing with trauma. It has been created in the time-honoured method of real life experience, of meeting a serious difficulty and finding a solution.
 TRTP™ is an elegantly simple, yet comprehensive, step-by-step process which resolves even extreme trauma and the trauma-related issues of PTSD, anxiety, depression, fears and phobias etc. It achieves results quickly, effectively and safely – generally in 3 sessions.
 It is increasingly evident that our communities are in grave need of such a solution, and not only because of our increasing suicide numbers. The rising devastation in our families and social fabric is clearly apparent – so much of it resulting from unresolved trauma.  The demand is huge and limited solutions are currently available to meet this demand, with most current therapy practices achieving slow, incremental change. Now is the time for other options to be considered….TRTP™ is a very serious option, worthy of full consideration.
 To find out more about The Richards Trauma Process (TRTP™) we are inviting you to either one of our FREE one hour Online Webinars.
We are presenting two live webinars and you are invited to attend either one of them.

Following is an outline of what will be covered on these webinars:
The physiology of trauma


Why some people get 'stuck' in trauma (eg. PTSD) and some do not

The Rage and the Guilt, which so often accompany PTSD. Both are 'difficult to deal with' trauma symptoms, for both the sufferer and the therapist.
The rage of PTSD is usually experienced by the sufferer as "a match thrown at petrol. There is no moment to pull it back.  It erupts like a solar flare, often out of nowhere, and it is often loved ones who bare its brunt."
TRTP resolves rage, guilt and the other symptoms of trauma. 
'Anger Management' doesn't even touch it!

What's behind most anxiety issues?

Learn the first steps of TRTP™, which you will be able to use immediately to achieve more effective outcomes, whatever therapies you currently employ.

'TRTP gives people a clean slate and puts the past in the past once and for all.'  Dr Martha Landman

'TRTP results are nothing short of Staggering.' Dr Mike Goldblatt

---
Please register
 to confirm your entry to the webinar. 
Seating capacity is limited.
Tuesday August 15th

 at 4.00pm AEST (QLD, NSW & VIC TIME)
                                       3.30pm ACST (SA TIME)
                                       2.00pm AWST (WA TIME)
---
Thursday August 17th

 at 9.00am AEST (Qld,

NSW & VIC TIME)


                                           8.30am ACST (SA TIME)
                                           7.00am AWST (WA TIME)
Please note the various time zones quoted for the webinars
---
More about TRTP and the TRTP training program:


Judith Richards created TRTP out of personal necessity –  to resolve the legacy of her own personal and horrendously traumatic journey.
 Three years ago Judith began to quietly share with other mental health practitioners the processes she had developed and had personally been using with her clients, simply referred to as The Richards Trauma Process or TRTP. 
There are now 135+ mental health practitioners, Australia wide, who have completed the TRTP training program. These practitioners have now formed the TRTP Practitioner Community and continue to closely support each other in the TRTP process. 
Unlike many other training programs, at the completion of the TRTP training program, no practitioner is left to their own devices – an experienced, generous and warm TRTP community provides a high level of practitioner support. Listen to some of our practitioners in the one minute videos below.
 We are excited about having this number of TRTP practitioners out in our communities, achieving 'staggering results' (Dr Michael Goldblatt). AND we are completely aware of the massive need which remains, and, unfortunately, continues to grow. 

Faster, more effective, safe solutions are required to address the enormity of the issues faced by the growing number of people who are suffering the results of trauma. TRTP offers such a solution.  The need is far greater than we can currently meet:

We are inviting professional mental health practitioners who are genuinely interested in obtaining the skills to make a significant difference with their clients, to join our TRTP training program and our community of practitioners enrol here. 
---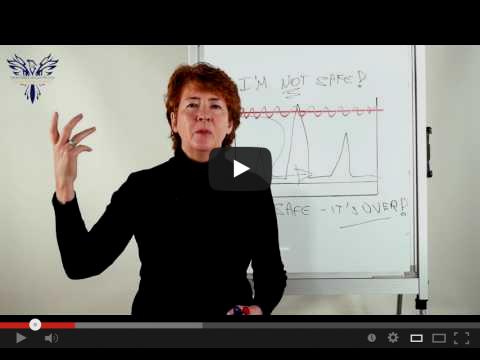 Click on this picture to hear Judith's explanation of TRTP
---


---